Missionaries contact us every week asking for Chick tracts to be the "attention-getter" for their evangelism. We never know where the requests will come from, and are so grateful to those who give so that we can keep saying "yes."
---

It has been just a few short months since we sent 500,000 Chick tracts to a group determined to put a tract in every home in the Canadian provinces of Nova Scotia and Prince Edward Island. As Pastor Brandon Lake shared his vision, he wrote:
"churches are closing and a generation of youth is being raised who know not God. . . . It is our desire to evangelize every home, and seek the Lord through fasting and prayer where further efforts to establish sound Bible believing churches can be made."
Nine churches came together to get this done. At the time of this writing, they had already mailed tracts to 250,000 homes … it's halfway done!
Pastor Lake passed along this testimony from Bridgewater:
"A friend of a family friend received his in the mail the other day - he read it five times!  The Lord spoke to his heart and he felt his need to get saved.  He called our friend and talked to her, and said he needed to get saved right away, and he prayed and asked the Lord to save him.  He immediately got his Bible out and started reading Romans, and wants to go to Church.  He carries his tract in his pocket because he says it means the world to him!  He keeps reading it over and over."
---

David Robinson, out of Baptist Bible Missions, asked for 100,000 Chick tracts in Chichewa for his work in Mzuzu, Malawi, East Africa. He tells us "the Africans LOVE them." Thank you for making it possible! We were able to include it in a container being sent by another ministry, for a big savings in shipping.
---

Missionary Tom Franklin reports:
"We have already gone through four boxes on visitation. We have had many visitors due to the visitation time with the tracts and at least four (probably more) have received Christ and become members of the church due to these efforts."
Thank you for helping this veteran missionary!
---

Missionary Mike Fluech just completed a missions conference in Potchefstroom, South Africa. His church members were anxious to do evangelism. He wrote:
"We have one lady who took it upon herself to get gospel tracts into nearly every department store in every mall in town. While she was at it, she went to the municipal building and gave tracts to as many as would receive them. Being wise as a serpent, she managed to get all the way to the mayor's office, where she was able to leave tracts with all the staff. . . One of the tracts she gave out found its way into the hands of a shy young man named José, a Portuguese man who was raised as a Catholic. After reading the Chick tract, José was compelled to overcome his timidity and came to church all by himself. If memory serves, he's been with us now for five weeks in a row. I'm so glad that such fruit can abound to both her account – and yours."
Thank you for providing tracts for this ministry!
---

Veteran missionary Scott Sumner, serving Honduras for 32 years, has been allowed to preach the Gospel in military bases and police academies all over the country. They also reach thousands of immigrants coming through on their way to the U.S., including Chinese, Haitian, Arabs and Venezuelans. Thanks to your faithfulness, we were able to meet his need of 50,000 Chick tracts for this amazing outreach.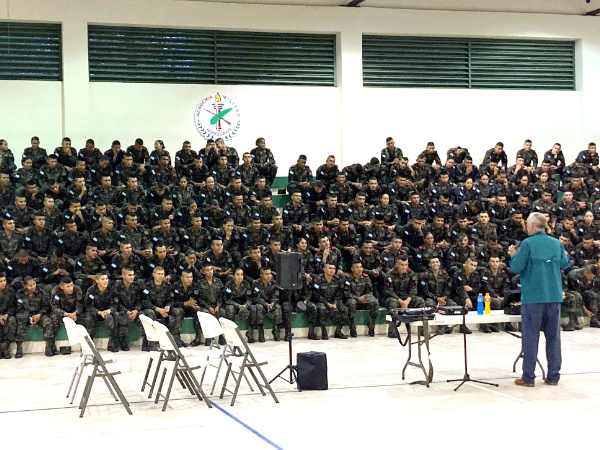 ---

A special printing of Maasai "One Way" is on the way to Tanzania, where they will be part of an outreach to Maasailand, the tribal land of the over 2 million Maasai people.
---

Because of your faithfulness, when Brian Green of Seeds for the Cities asked for an emergency shipment of Ukrainian and Romanian tracts for the people in this nation under siege, we were able to respond. Six thousand tracts in those two languages were quickly sent. The tragedy in Ukraine just never seems to stop.
---

It's hard to believe that England, the source of the world-changing King James Bible, is now such a desperate mission field that countries that used to receive British missionaries are now sending missionaries back to reach this nation that has lost its way. Cross Mission, a Korean group, has people on the streets of major cities here making Jesus known again. Since the last report, we have sent another 40,000 tracts to this country, where you can be arrested for preaching on the streets.
---

The cry for Chick tracts from the Philippines has not slowed. The last container load with 1,300,000 Chick tracts arrived in Manila and the boxes shipped by ferry and truck to many islands. Pastors of the little churches there are so grateful to have something to help them reach their own nation. The missionaries overseeing this have requested even more tracts, so at the time of this writing, we have another shipment of 310,000 tracts ready for pickup to go by sea. And more requests keep coming in! Thank you for the amazing difference you are making in this nation of thousands of islands.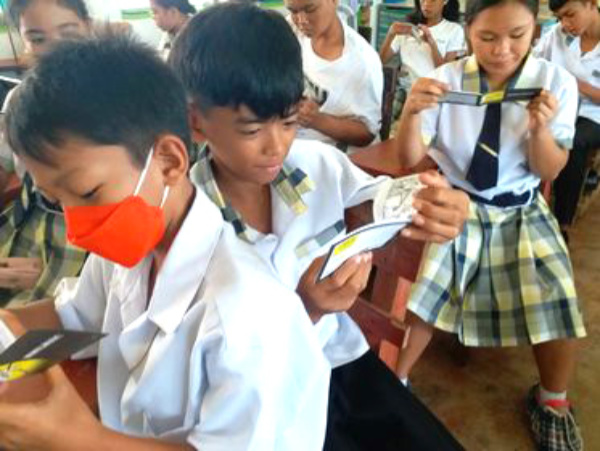 • • • • • •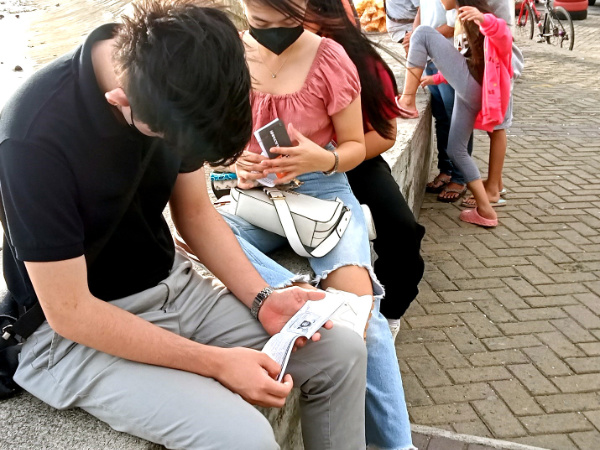 • • • • • •
---

80,000 Chick tracts in Bemba and English are on the way to Missionary Mike Dobbins in the inner-Africa nation of Zambia. Many will remember this as the nation where pioneer David Livingstone introduced Christianity along the Zambezi River. Ministering in the city of Chingola, Dobbins is not far from the Congo border. The Chick tracts are well-received here. Thank you for making it possible.
---

Another 20,000 French tracts have been sent to Missionary James Herringson on the Indian Ocean island of Mauritius. With a large Hindu population, this island east of Madagascar has over 1.3 million souls living on it. Herringson reports:
"The tracts are going out regularly each week. They have been very well received and we have had some great opportunities to preach the gospel to souls here."
They have had to move the church to a larger location.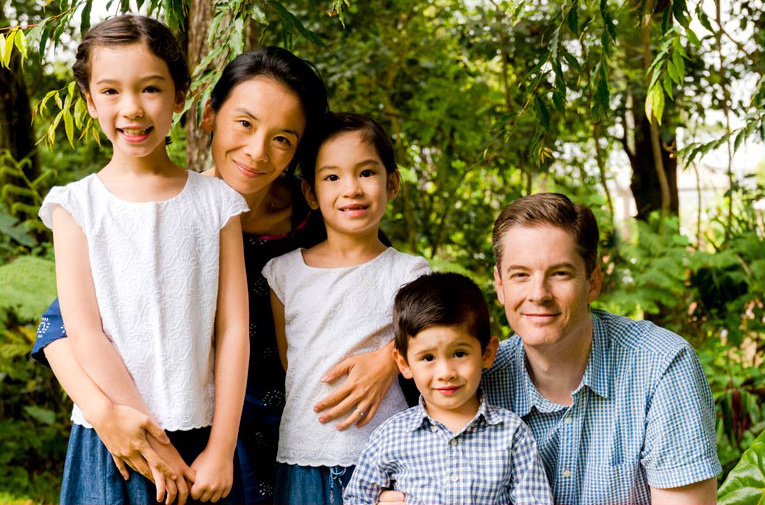 ---
Coming up:
At the time of this writing, we are preparing shipments of Chick tracts to:
Paraguay
Japan
Belgium
Chile
Denmark
Brazil
India
Switzerland
Philippines
---
You Can Help Reach Lost Souls Worldwide by Giving to the Chick Mission Fund!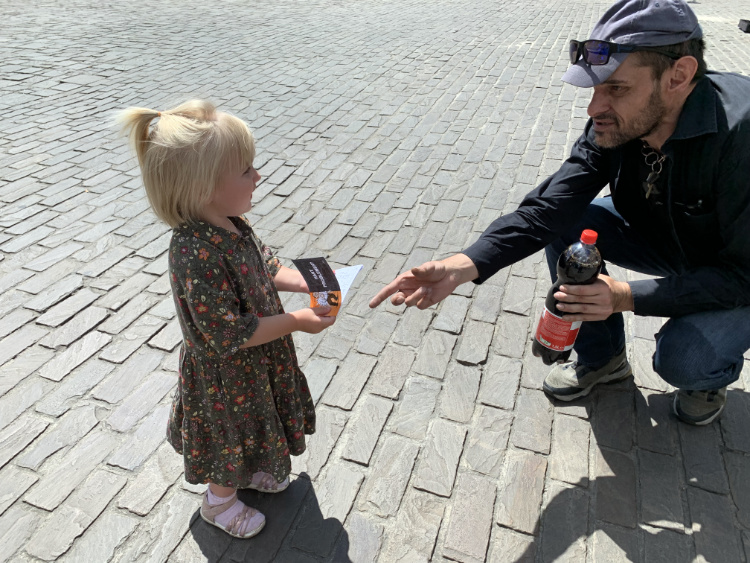 Missionaries contact us every week asking for Chick tracts to be the "attention-getter" for their evangelism. We never know where the requests will come from, and are so grateful to those who give so that we can keep saying "yes" to missionaries' requests.
Although we are not legally structured to give tax-deductible receipts, we definitely know how to get literature into missionaries' hands. If you would like to help extend the reach of a missionary with Chick tracts, you can donate today with a credit or debit card on our website:
Or, if you would rather mail a check, please send your donation to:
Chick Missions Fund
Chick Publications
PO Box 3500
Ontario, CA 91761
100% of the funds you send to the Chick Mission Fund are used to ship literature to missionaries.
We receive requests frequently from missionaries who need your help.