Despite Tragedy in Ukraine, Chick Tracts Help Reach Lost Souls
The image above, captured from a live CNN TV broadcast on March 12th, shows a Ukrainian refugee reading a Chick tract while fleeing the war in Ukraine.
The tract, which appears to be "This Was Your Life," is being read by a young boy who may have never heard the true gospel.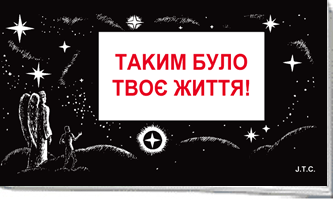 (Ukrainian)
Whoever handed him this tract realized that, despite all the pain these people are experiencing, it is the perfect time to try and reach them for Christ because people's hearts are often more open to hear in times of great pain and suffering.
Many missionaries also realized this urgency!
When the current crisis began in Ukraine, missionaries started calling us, desperate to receive Ukrainian tracts for their ministries. And because of your generous donations, we were able to tell them, "Yes, we'll get tracts to you right away!"
Some of the missionaries were already residing in neighboring countries of Ukraine and were ready to begin the distribution. Others had teams preparing to fly to Europe and said they would take the tracts with them on the plane.
The Chick mission fund has so far provided over 30,000 Ukrainian tracts and the distribution is underway. Precious souls are now hearing about the love of Christ and of the One who can save them and give new life! With millions of refugees in neighboring countries, the field is very ready for harvest. It is sure that we will continue to get requests for more tracts.
Together, we are making a difference for the Lord! Thank you for your generosity!
• • • • •